home | web design | an introduction

An Introduction to Web Design & Services
Building a Website

Every business needs to have a website and that website will be critical to that company's performance.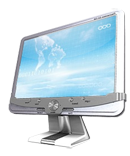 It acts as the front door and shop window to your business, showing your company image, products and services to the world.

A smart website can be great asset to your business, presenting your company in a professional manner, while bringing in work and sales.

Looking for a Good Web Design Company?

Scotland Web Design appreciates that every client has different needs and requirements. We build websites that work well for individual people, businesses and companies.

We build sites that folk are proud to call their own and provide excellent advice and support to all of our customers - all at very reasonable rates!

Building a Website

It can be a difficult and confusing process initially dealing with everything from websites, domain names, web hosting, booking systems, social media services etc, where clear professional advice can save you a lot of time, money and stress.

Scotland Web Design can help you through all of those web development processes, from initial concept to full project rollout and then, ongoing support, as required.

Getting Started

The simplest way is to fill out an enquiry forms and a member of Scotland Web Design will get promptly back in contact with you.
We are more than happy to look at your particular requirements and provide you with a no-obligation assessment and appraisal for how you should proceed. All of which, if nothing else, will give you a good overview of key things to consider and real-world considerations.
To help you with your enquiry, we have some broad categories of enquiry forms.

SHOPPING CART / E-COMMERCE facility

DATABASE APPLICATION (booking / admin systems etc)

Or, Get in Touch Directly
If you just want to send us a message in your own words, click on the link below.